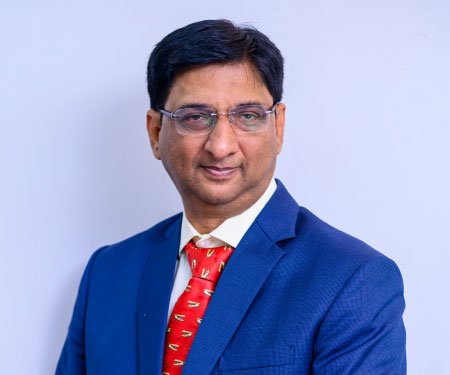 Philosophy: Helping Businesses Do well & Do Good.
Designation: Managing Partner at Mantraa advisory || Angel Investor
Education: CA, CS , IIM, RV
Experience:  Ex-Group CFO, Strategy and M&A Specialist, Valuation Expert, Financial Architect, Growth and Startup Consultant, and Angel Investor.
Journey:
Vinay Pandya, a highly qualified CA CS and Registered Valuer, specializes in strategic planning, fundraising, mergers and acquisitions, global structuring, and financial management.
Hello, I'm Vinay Pandya, and I am passionate about helping businesses achieve their full potential. As a highly qualified CA CS and Registered Valuer, with specialized training in strategy and international finance from IIM(A), I bring over 33 years of experience as a CFO, Finance Director, and Head of Strategy in globally competitive companies.
Throughout my career, I have been involved in scaling businesses internationally, working with the best brains in the world. I have expertise in strategic planning, fund raising, mergers and acquisitions, product licensing, global structuring, investor relations, financial management, family business restructuring, and governance.
I am glad to that I have been associated with some the largest deals in M&A advisory. Largest deal in Ink Industry was done by me. Other large deals in the packaging and paper industries were also done during my course as M&A specialist.
I have chaired as Group CFO of Ashok Piramal Group, served as Director Finance of Micro Inks Ltd (Listed Co.), CFO of Mitsu Ltd/Bilag Ltd, and CFO of Ciba Giegy – Lalbhai JV. My goal is to leverage my expertise and experience to help businesses achieve their growth goals. 
At our company, we believe in building long-term relationships with our clients based on trust and complete ownership. Our commitment to delivering exceptional service and personalized solutions has earned us a reputation as a trusted partner for businesses across the globe.