Financial Accounting and back office
We help you manage your financial accounting and back-office operations, including bookkeeping, accounts payable, and receivable.
Tax Advisory & Compliances
We provide you with comprehensive tax advisory services to help you remain compliant with tax regulations and minimize tax liabilities through our associates.

MIS Reports
We create customized MIS reports to provide you with accurate and timely information on your financial performance, helping you make informed decisions.
Financial Planning
Our team can assist you with financial planning, helping you create a roadmap for your financial goals and objectives.

Budgeting and Strategic Planning
Our team can help you develop a budget and strategic plan to help you manage your finances effectively and achieve your business objectives.

Audit
We also assist you with audit services, including statutory audit, internal audits, and process audits through our associates.

Profit Improvement
Our team can help you identify areas where you can improve profitability and implement strategies to increase your profits.

Working Capital Management and Solutions
Furthermore, we assist you in managing your working capital, helping you maintain a healthy cash flow and optimizing your financial resources.
To know more about it, Hear it from our Experts
Mantraa develops customized working capital solutions that help optimize your cash flow. We also help in 
Inventory Management
Accounts receivables
Accounts payable
Other working capital components.
Backed by a results-driven approach, we provide practical solutions that help our clients achieve their financial objectives. We have a proven track record of success, and we work closely with our clients to understand their needs and provide tailored solutions that meet their specific requirements.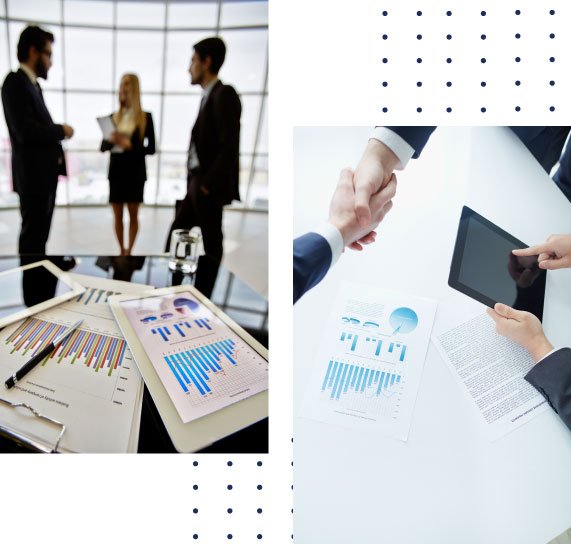 Hiring and Recruitment Services
Distinguishing our panel of services from all other consultancies, we assist you in recruiting finance professionals and providing training and support to your finance team.

Virtual CFO
In case you're headquartered in a place far off, we also provide virtual CFO services, helping you manage your finances remotely and providing you with the flexibility you need.

Accountant in Your Office
We also can provide you with full-time or part-time CFO and accountant services, helping you manage your finances on a regular basis.
Risk Management and Due Diligence
Our team can help you manage financial risks and ensure compliance with regulatory requirements.
We're just a message away!
Reach out to us and our dedicated team will be thrilled to assist you with any inquiries or opportunities.