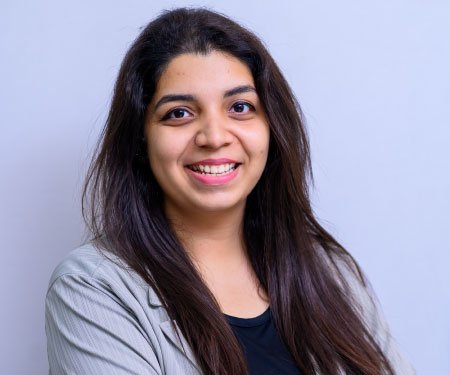 Philosophy: Unveiling the hidden worth of your business through CFO wisdom.
Designation: Associate Partner
Education: B.com, CS, Strategic management programme, business management and marketing
Experience: CFO Services | Business Modeling| Valuation | Due Diligence | Transaction Advisory & Support
Journey:
Experienced CFO consultant with 10+ years of experience in providing financial strategies to businesses of all sizes, helping achieve stability, growth, and profitability.
I, Dharini Desai, am an experienced financial expert driven by a genuine passion for fostering the growth and success of businesses. With over 10 years of specialized expertise in CFO services, I offer comprehensive financial strategies tailored to suit companies of all sizes.
My area of expertise lies in developing robust financial plans, optimizing financial resources, and identifying strategic growth opportunities. As a trusted CFO consultant, I take immense pride in being a reliable advisor to business owners, collaborating closely with them to help achieve their financial aspirations.
Throughout my career, I have maintained a stellar track record of assisting businesses in attaining financial stability, sustainable growth, and enhanced profitability. Whether you are a burgeoning start-up or a well-established corporation, I am dedicated to providing you with expert guidance and unwavering support to ensure your success.
If you are seeking a skilled CFO consultant to elevate your business to new heights, I am thrilled at the prospect of working with you. Together, we can unlock your organization's full potential and chart a course towards a prosperous future.